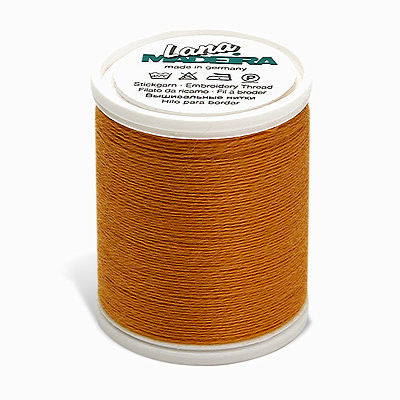 Click To Zoom
Lana No. 12, Wool , 220 yd/200 m
Lana No. 12, Wool , 220 yd/200 m
Lana No. 12 is a finely spun wool embroidery thread that will add a soft, fuzzy effect to your embroidery designs.
Find a Retailer
Product Details
Ideal for embroidery

30 Weight

220 yards (200 meters)
Description
Lana No. 12 is perfect for computerized embroidery, overlocking, quilting, bobbin work, free motion embroidery, couching and hand embroidery. Use for home decor, country styles or traditional costumes to achieve an interesting soft, fuzzy effect when used alone. Combining with Rayon No. 40 makes the areas embroidered with Lana pop. A larger eye size 100/16 needle helps to accommodate the thickness of Lana. Create the unique Lana soft, fluffy look by gently brushing your finished design with a Lana brush. Both items are available in the Madeira Accessories section.
A typical embroidery design contains 6,000 stitches. This means each 220 yard/200 m Smart Spool with its 40,000 stitches per spool will produce 40 designs on average. That's plenty of thread for most home embroiderers. In fact, with the Smart Spool size, you can afford to buy thread more often and experiment with new colors and textures.
Recommended Products
Recommended Products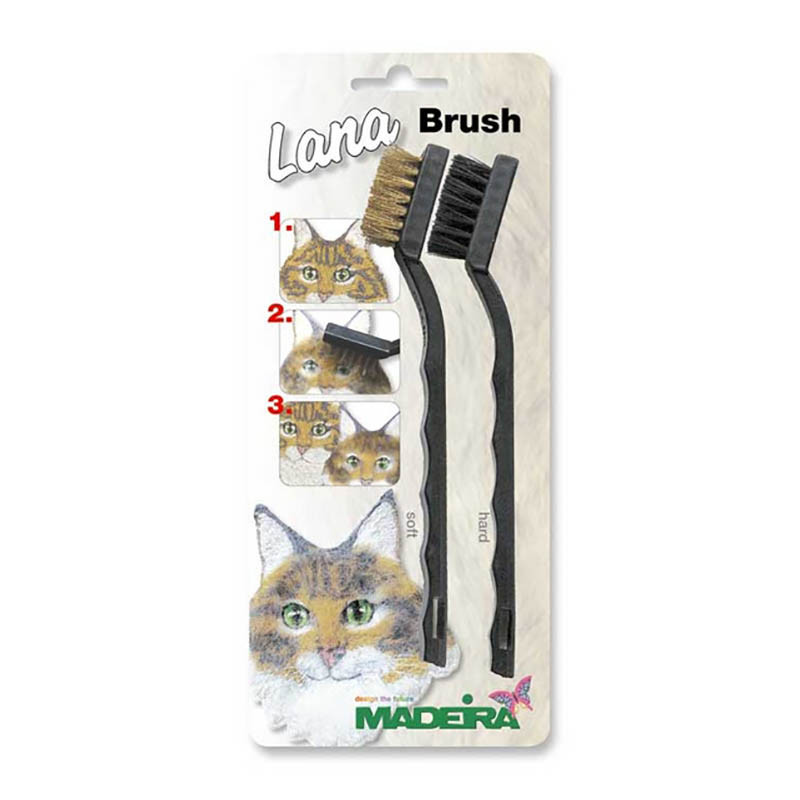 Lana Brush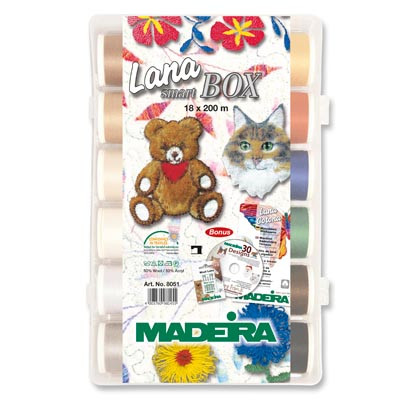 Lana Smartbox
Customer Reviews
Customer Reviews
Read what other sewers are saying about Lana No. 12, Wool , 220 yd/200 m.
Login to leave a Review
This product doesn't have any reviews yet.
Be the first to let us know what you think!