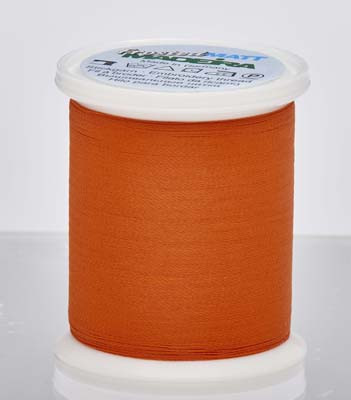 Click To Zoom
Frosted Matt
Frosted Matt
Madeira Frosted Matt has a true matte finish, making it perfect for fine lettering with intense colors with extreme colorfastness.
Find a Retailer
Product Details
Ideal for serging and embroidery

40 Weight

550 yards (500 meters)
Description
Frosted Matt is slightly thinner than a normal #40 weight embroidery thread. Density should be adjusted when filling in large areas, and for best results digitizing for this thread, set the punch parameter to 3.5 or .35 to maximum 4.0 or .40 stitch density. Frosted Matt has great clarity when embroidered due to its true matte finish, making it ideal for fine lettering.
This thread is made with a colorfast polyester filament with a ceramic core that resists fading from bleaching and sunlight. For best results, use a 75/11 Klasse needle.
Recommended Products
Recommended Products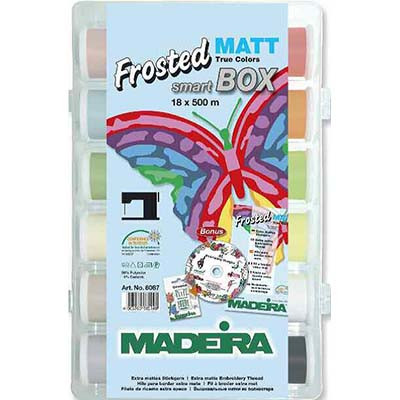 Frosted Matt 18 Spool Smartbox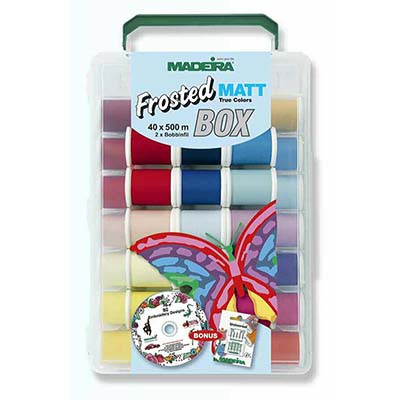 Frosted Matt 40 Spool Box
Customer Reviews
Customer Reviews
Read what other sewers are saying about Frosted Matt.
Login to leave a Review
This product doesn't have any reviews yet.
Be the first to let us know what you think!