Embroidery, Appliques and Glamour Thread!
Embroidery, Appliques and Glamour Thread!
Who doesn't want to add a funky floral touch to their lives? These quick embroidered flower appliques are the perfect update to any pillow, bag or outfit or put magnets on the back and decorate your refrigerator. Use Madeira Glamour Thread to give the flowers a bit of sparkle. If you're into aromatherapy, add a few drops of your favorite essential oils to add a calming touch.
I have some stressed out friends (sometimes myself included: read here) and am just starting to learn about the benefits of essential oils. Do you use essential oils? I have learned that lavender is a soothing/calming scent and have read that to calm you down or help you sleep, place a drop or 2 on the palm of your hands or on your feet and add a couple of drops on your pillow. I wasn't sure that I liked the idea of placing drops directly onto my pillow fabric because I didn't want it to stain. So, I made little applique flowers to pin close to a pillow where you can drop a few drops of lavender (or any oil) to benefit from the therapeutic aromatherapy. If you own an embroidery machine follow along with this embroidery applique project...it's very simple! You could pin these little flowers (or another applique design you like) anywhere you want the lovely scent of your favorite essential oil! (Side note: I apologize, I did this project at night...so, the pictures don't display nice daytime lighting, but, I think they turned out alright)
For this project, I tested out the Madeira Glamour Thread (which, btw, Madeira has a really cool "green" commitment...check it out here) and Klasse Glamour needles and it worked...really well...to my amazement due to a past project gone bad with a different metallic-y glamour thread brand and no specific needle. It was so fun and turned out really cute! Just use some fabric scraps (if you are using glamour thread and needles, don't use a fragile fabric or something too thick). I used a plush stabilizer...Baby Lock's Ultra Soft Fusible Cut-Away (it's new and also, awesome). Now, find a flower applique embroidery design...here is the one that I used, or search for a free flower applique embroidery design online. Also, when you're at the fabric store, grab some pin backs (scroll to the last 2 pictures for an image) and some Heat n Bond Ultrahold to fuse a backside fabric onto your applique.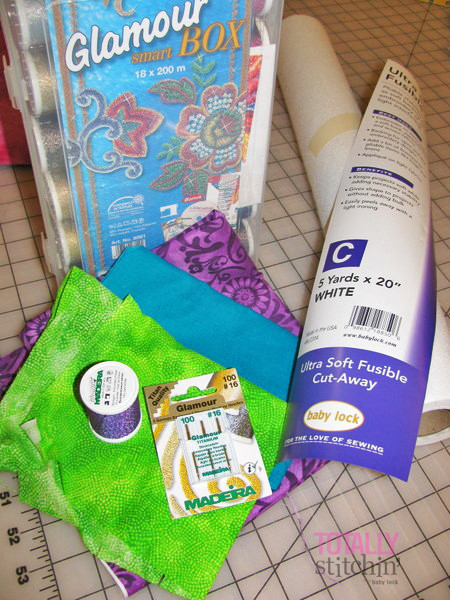 I fused some fabric big enough for my 5" x 7" hoop and hooped it? I wanted to stitch out 2 flowers, and this will be plenty big enough.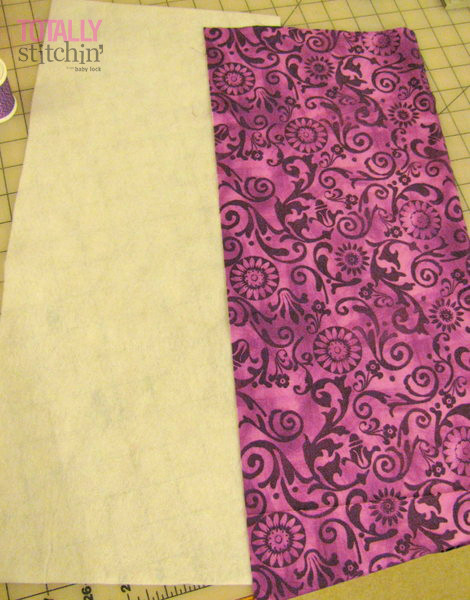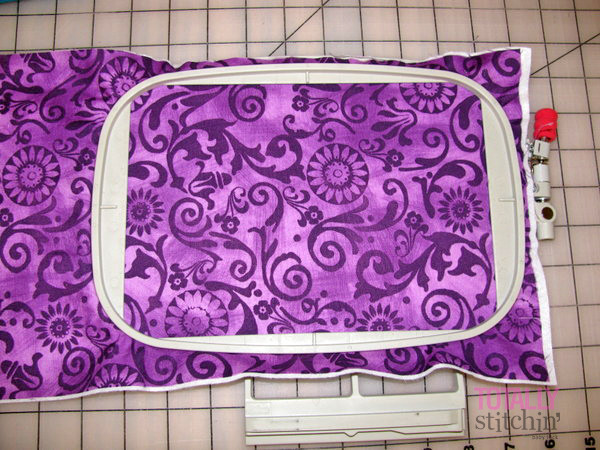 Stitched the placement straight/run stitch, laid my main flower fabric on top to cover that first stitch completely, stitched the second run stitch and clipped the fabric away closely to the stitch...get as close as you can to the stitch line without clipping the stitches.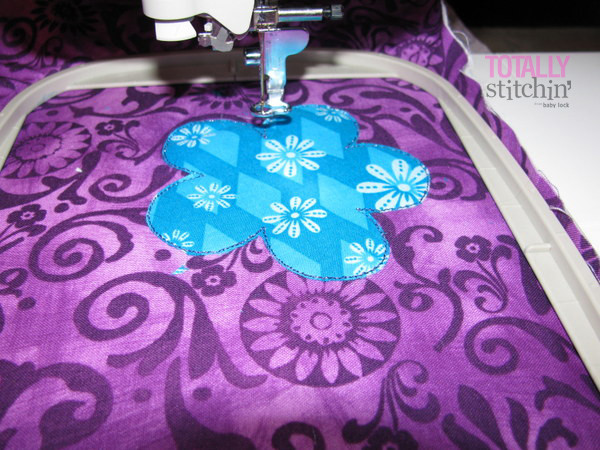 And, then, I ran the satin stitch on the machine...it looks so pretty! :)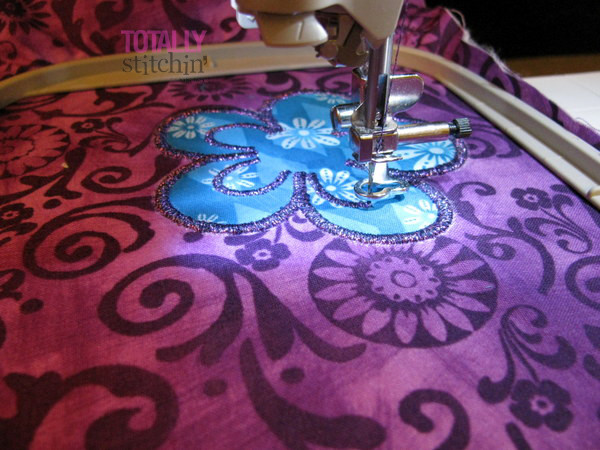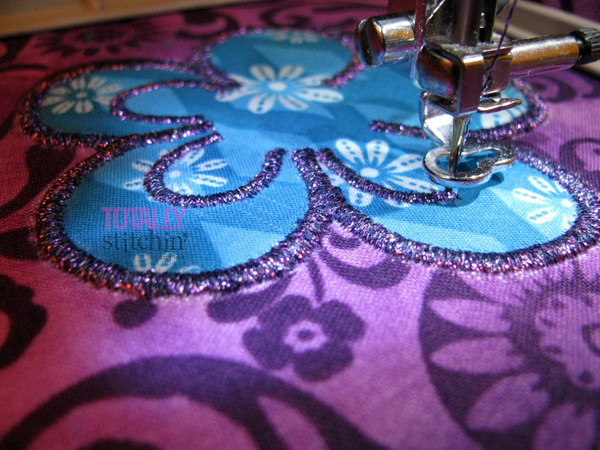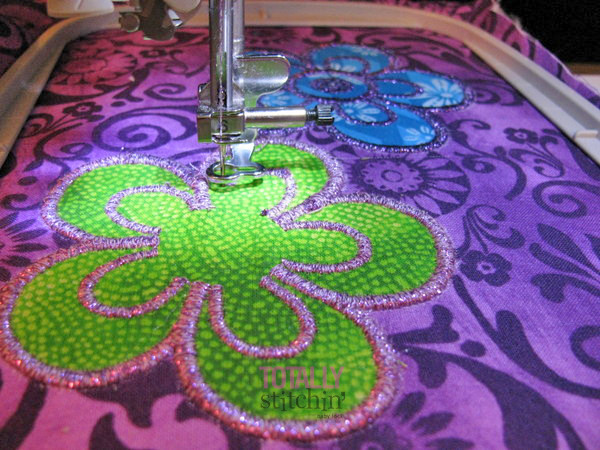 Then, I fused some Heat n Bond to the backside of the flower (to the stabilizer) and fused another layer of fabric to the backside (so we have cute fabric on the back).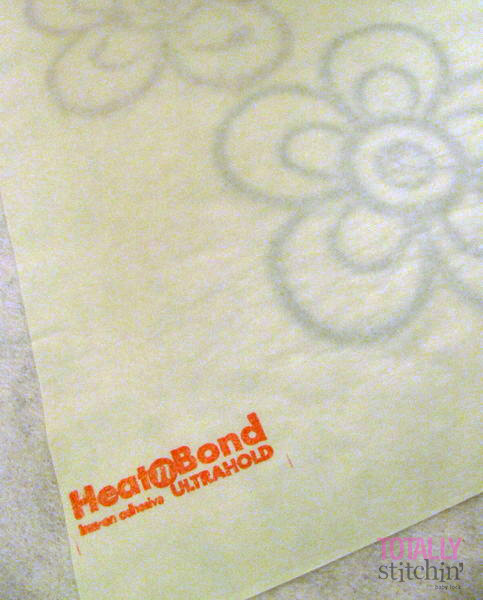 Now, using pinking sheers cut around the flowers.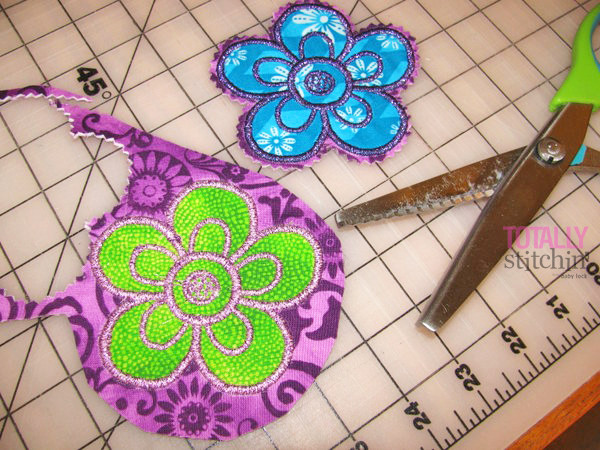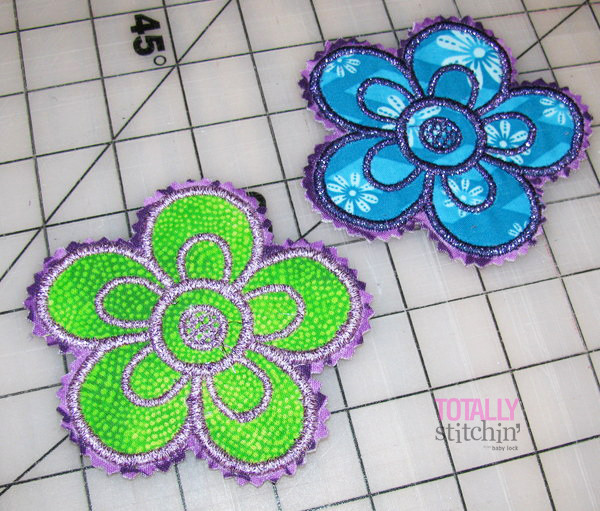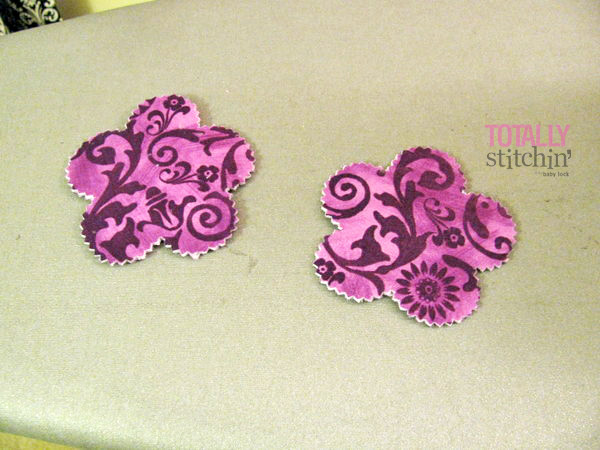 Hand sew some pin backs to the backside and you're done!! So simple! Pin to desired area and add a few drops of your choice essential oil to the flower applique to brighten or calm your day. :)